Decentralized exchanges (DEXs) are becoming more and more popular with each passing day thanks to their numerous advantages like independent storage, increased stability, variety of coins, etc. 1Inch is one of such DEX aggregators that offers its users the lowest crypto prices across decentralized exchanges. How to use 1Inch exchange? What's special about this aggregator? If you'd like to get the answers to all of those questions, you've come to the right place – today's article will tell you everything you need to know about 1Inch exchange. So read carefully, and let's get to the point!
What is 1Inch?
As we've already noted, 1Inch is a decentralized exchange aggregator, which was created to consolidate all major DEXs into one network with liquidity and prices, making it easy to strike the best deal.
1Inch exchange was founded by Sergej Kunz and Anton Bukov, two Russian developers, who teamed up to audit smart contracts. Before the foundation, they participated in and won several awards in hackathons for MakerDAO, Set Protocol, and Kyber Network. Since that time, the platform has raised about $15 million in funding, and now, it's operated by the 1Inch Network Foundation, a non-profit organization that launched the 1INCH token back in December 2020.
How does the aggregator work, you may ask? Actually, it functions as follows: the 1Inch Network's protocol splits orders across several DEXs to get the best market prices. It uses a combination of arbitrage bots, as well as some other algorithms to succeed in what would be only possible with many human hands. So, thanks to 1Inch Network, users are able to swipe tokens on three networks at the lowest prices.
Now, let's speak about 1Inch exchange features and benefits. Undoubtedly, one of the 1Inch's greatest advantages is the liquidity the Network provides across several markets on three blockchain networks. It offers an efficient way for DeFi enthusiasts so they'll have access to billions worth of liquidity. Investors, in turn, will also have a chance to earn rewards by taking part in its liquidity mining programs.
Here are the key features of 1Inch Network:
1Inch exchange offers liquidity and multi-dex exchange rates on one board;
1Inch exchange doesn't store any customer funds. All funds are stored in the user's ERC-20 wallets;
Users control their assets. In order to sell and buy their coins, they decide to trade;
No need for KYC and creation of an account – you can just connect a web3 wallet and start trading;
A low chance of hacker attacks since 1Inch has no reserves.
In addition, we'd like to add a couple of words about 1Inch Network's own token – 1INCH.
1INCH is an internal ecosystem token, which is needed to manage the aggregator. The token belongs to multichain coins – you can obtain it on Ethereum and Binance Smart Chain using a bridge.
Currently, 1INCH is mainly used in the liquidity protocol to optimize costs. Besides, it's also needed to manage all the protocols in the modules within the network.
If you're planning to exchange tokens with 1Inch, we'd like to provide you with all the necessary instructions – just follow them step by step, and you'll definitely avoid any possible difficulties.
Firstly, you'll be required to connect a wallet to a 1Inch exchange. Once you've done with this step, press the button "Swap Now".
After that, confirm the transaction.
Make sure all the data provided is correct. Then, click "Verify".
Congratulations! The transaction will be successfully completed on the blockchain once you've verified it in your wallet.
How to convert 1Inch?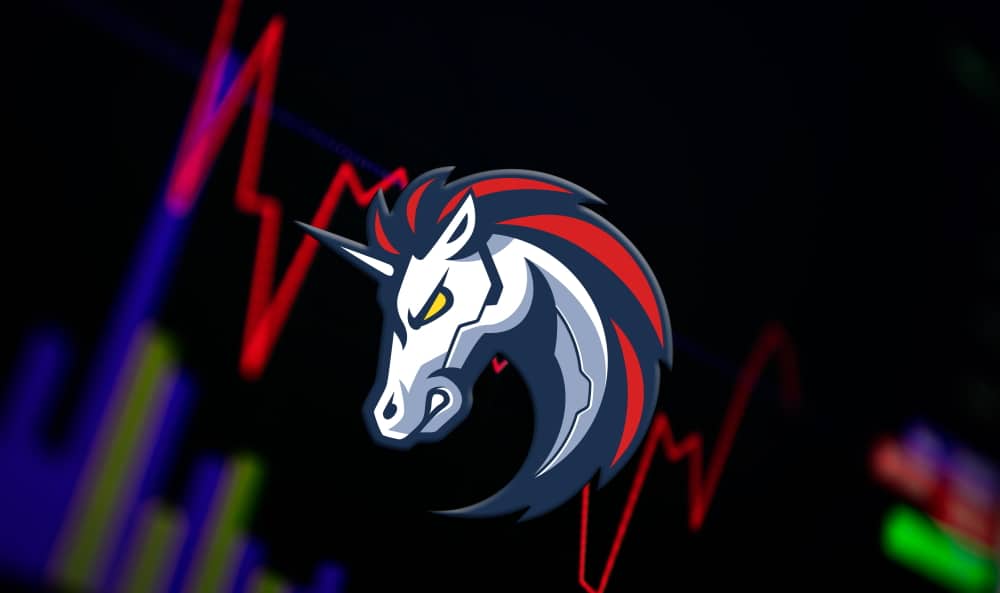 Want to make a 1Inch swap? If so, we recommend you take a closer look at our Droidex aggregator, which offers the best rates across the most popular decentralized exchanges. If we speak about the main features of the platform, you'll see the following ones:
The best rates. Our Droidex aggregator connects to several major DEXs, including Uniswap, Kyber, Curve, Pancakeswap, and others.
Gas Optimizations. With Droidex you'll have a perfect chance to find the best rate since the aggregator does everything possible for that – it even splits your order across many decentralized exchanges.
Exchange routing. Droidex is striving to avoid overengineering the route, so its pathing logic accounts for the gas costs of any suggested step.
To help you avoid any mistakes and get things right on the first try, we'd like to share with you our small step-by-step guide – just follow the instructions, and any operation will be completed successfully.
First of all, visit our official website – droidex.io, and click "Start Swap".
2. After that, select Ethereum blockchain.
3. Once you've selected the Ethereum blockchain, choose 1INCH token, which you want to convert, and, for instance, STORJ.
4. Enter the number of 1INCH tokens you want to exchange – for example, 15. Then, click "Connect Wallet".
5. After that, choose a wallet – let it be Metamask.
6. Further, click "Swap".
7. Finally, click "Confirm Swap".
That's it! Get your tokens!
In case you want to buy 1INCH for fiat, try out Fiatom fiat-to-crypto aggregator that will help you find the best offer on the market completely free of charge.
Conclusion
As you see, swapping with 1Inch is a pretty simple process, as well as an exchange of its own tokens – 1INCH. To avoid all the difficulties, just keep in mind you can always use our step-by-step instructions, and any of your transactions will be definitely completed successfully. Thank you for reading!