Every experienced crypto investor knows that smart contracts play a significant role in the blockchain and decentralized finance (DeFi) world. They continue to help us realize the core aspiration of Bitcoin and other decentralized networks – thanks to smart contracts, people are able to make secure peer-to-peer (P2P) transactions, without the necessity of intermediaries, such as banks or governments.
Chainlink is a decentralized oracle network that provides us with a much-needed stream of information to the smart contracts, operating on several blockchains. The main goal of Chainlink is the following: it's striving to make smart contracts an even more powerful tool, allowing them to use dynamic data inputs collected from outside sources.
Our article will tell you everything you need to know about Chainlink – besides a piece of info about the network itself, we're going to share with you a small step-by-step instruction on how to swap Chainlink on our Droidex platform, as well as why it's worth swapping LINK in general. So just read carefully and follow all the steps accurately. Let's get started!
Why swap Chainlink
Even though Bitcoin – a true giant of the crypto world – still remains the go-to crypto asset for many new investors, exactly their foray into the altcoin market opens them multiple opportunities, implemented in the digital asset space. This is where swap services come to the aid – they not only double user experience but also create mechanisms to unlock the altcoin market for users who don't have enough technical knowledge necessary to navigate crypto exchanges. Actually, Chainlink isn't an exception.
Where can I exchange Chainlink?
In our opinion, the best place to exchange LINK is our smart Droidex aggregator. But why? Let's have a look at the 3 undeniable advantages of this swapping platform:
The most affordable rates. Droidex aggregator connects to several popular DEXs like Uniswap, Kyber, Curve, PancakeSwap, and others.
Gas optimizations. With our platform, you'll have a perfect chance to find the best rate since it makes every effort for that – Droidex even splits your order across many decentralized exchanges.
Exchange routing. Droidex is seeking to avoid overengineering the route, so its pathing logic accounts for the gas costs of any suggested step.
However, you can always choose another exchange – in this case, the most popular and secure ones are Binance Exchange, Gate Exchange, Kraken Exchange, and many others. It's all up to you!
How to exchange Chainlink in 5 steps using Droidex
Your choice fell on Droidex? If so, as we've promised, we'd like to share with you a small guide on how to exchange Chainlink in 5 simple steps using our platform. Just follow all the instructions accurately, and your transaction will be definitely completed successfully. Good luck!
First of all, you need to visit our official website and click "Start Swap".
Once you've done it, choose the Ethereum blockchain, if you want to swap LINK tokens.
After that, select tokens – for example, LINK and GUSD.
Enter the number of tokens – let it be 100. Then, tap "Connect Wallet".
Next, connect the wallet – for instance, MetaMask.
Press the button "Swap".
Finally, click "Confirm Swap".
Congratulations! Get your tokens!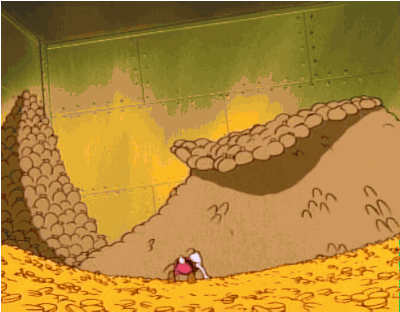 Start swapping Chainlink
Want to swap Chainlink? If so, just press the button below, and you'll be automatically redirected to the required page!
Conclusion
Chainlink is an irreplaceable oracle network that provides well-known blockchains like Ethereum, Matic Network, Hedera Hashgraph, and the Binance ecosystem with real-time information. According to the experts, the network is expected to implement exciting innovations in the crypto and blockchain space, together with such high-profile partners as Google.
Today, we've told you everything you should know about the network and its own token – LINK: why it's worth swapping Chainlink, as well as where and how it's better to do that. We sincerely hope the information provided helped you, and you'll have no difficulties while making any operation or transaction with Chainlink. Just keep in mind that even if you've faced some problems, you can always come back to our guide and refresh your memory with all the key details. Thank you for reading!