The digital currency Compound opens access to the crypto-loan market, where the system generates interest rates. In addition, it is a unique token of one of the most discussed blockchain protocols.
Many users don't yet know where the best place to exchange COMP is. This article will help you learn more about the Compound platform, the token of the same name, and how to exchange this coin. Let's get started!
What is a Compound?
The Compound is an algorithmic DeFi-protocol based on the Ethereum blockchain, which provides access to the cryptocurrency loan market. It is a tool through which anyone can lend their cryptocurrency or borrow coins at interest.
The protocol supports cryptocurrencies such as Ethereum (ETH), Basic Attention Token (BAT), Dai (DAI), Augur (REP), USD Coin (USDC), Wrapped Bitcoin (WBTC), 0x (ZRX), and many others. This list grows periodically by community vote.
Unlike direct lending platforms, Compound has no interaction between users. Instead, the ecosystem is based on a shared liquidity pool – a marketplace through which funds are offered for borrowing.
The creator of the protocol is San Francisco-based Compound Labs. It raised $8.2 million in a seed round in the spring of 2018 and then another $25 million in a Series A funding round in the fall of 2019. In addition, venture giants Andreessen Horowitz, Coinbase Ventures, Paradigm, and Polychain Capital, became investors in the startup.
This blockchain project has its token with the same name (COMP). The coin is a part of the Compound ecosystem, keeping it running.
Characteristics of the token:
Capitalization: $500,000,000 (May 2022)
Maximum issue: 10,000,000
Blockchain: Ethereum (ERC-20)
This token has stable volatility and consistently high liquidity. Because of this, you should consider the asset as an investment instrument.
How Compound works
Like other Ethereum-based DeFi, Compound operates through smart contracts, which are responsible for transferring assets to the credit market, storing them, calculating interest rates, etc. The balance of funds contributed to Compound by users is displayed in cTokens.
CTokens are ERC20 tokens that represent funds deposited into Compound. Putting ETH or another ERC20 token into the protocol, users receive an equivalent amount of cTokens.
When you deposit DAI, you get cDAI, and when you deposit BAT, you get cBAT, and so on. Moreover, conversion takes place at an exchange rate that increases slightly every day, thereby increasing the amount of the original asset when it is withdrawn from the market.
In addition, the Compound service has no fixed interest rates. Their value depends on the current supply and demand ratio for each asset.
There are also no time limits. You can withdraw funds deposited through the protocol after any amount of time. The same applies to the repayment of debts.
To receive a loan in cryptocurrency, you need to connect a cryptocurrency wallet to Compound. Then, after conversion into cTokens, funds on it will be used to secure loans. Depending on the quality of assets, users can borrow up to 75% of the available balance, and there can be several loans.
If the user's total value of all outstanding debts exceeds the borrowing limit, their account will be liquidated.
Therefore, risk-taking loans through Compound are somewhat similar to the marginal trading on the stock exchanges.
The peculiarity of working with Compounds is that you do not need to create an account to access the credit market.
Interaction takes place through one user interface that supports the protocol: Huobi Wallet, InstaDapp, and others. Connection to them is made through Web 3.0 wallets. For example, if you choose the native interface Compound, you can use MetaMask, Coinbase Wallet, or Ledger.
You need to confirm the service's access to the wallet in the selected application. Immediately after that, a panel opens with a list of available cryptocurrencies, their balances, and interest rates on collateral (Supply) and loans (Borrow).
All operations in Compound are performed in two simple steps:
Sending a request,
Confirming the transaction in the wallet application used.
The main advantage of Compound is that it is a reliable tool for passive income from renting your crypto-savings.
Another advantage is that smart contracts manage the protocol. This eliminates the interference of the human factor and provides a high level of security for financial transactions.
It is also worth noting the elaborate system of automatic calculation of interest rates, based on the analysis of the current market situation for each asset available in the service.
The size of the rates is both a plus and a minus Compound. For borrowers, 2-4% p.a. on some assets is favorable. But for those who supply funds to the liquidity pool, the annual return is at best 5-8%, which is a relatively modest result for the cryptocurrency world.
In this respect, the credit markets are significantly losing to the now popular staking. However, a Compound's ability to freely withdraw assets can play a decisive role when choosing an instrument to multiply funds.
How to exchange Compound?
You can exchange COMP at different platforms. However, the most profitable rates are offered by Droidex cryptocurrency aggregator. This service allows you to exchange cryptocurrency in seconds securely. Just check it out!
First of all, visit Droidex's official website and click "Start Swap".
Choose the Ethereum blockchain, if you want to swap COMP tokens.
Select tokens – for example, COMP and AMP.
Enter the number of tokens – let it be 500. Then, press "Connect Wallet".
Connect the wallet – for instance, MetaMask.
Tap "Swap".
Click "Confirm Swap".
That's it! Get your tokens!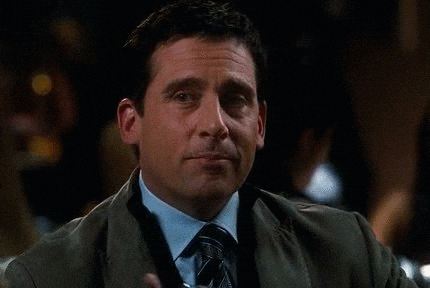 Do it in just a few clicks!
Conclusion
The excitement around the distribution of COMP cryptocurrencies has dramatically changed the market for decentralized assets. The project ranks 23rd in the DeFi tokens ranking by market capitalization in the current period.
COMP tokens are also attractive as an investment asset. Many crypto-enthusiasts not only use them in the Compound ecosystem but also exchange them for other cryptocurrencies and diversify their portfolios. Use the reliable and intuitive Droidex.io platform to exchange Compound (COMP) and other tokens.