Over the course of the past year, the Spell token has surprised us with a powerful rise of more than 800%. However, earlier in 2022, it experienced rough times.
The Spell's price has fallen more than 74% in the previous month. The reason for that became a concern connected with the founding boards – the investors have closed multiple major positions on the Spell token and the MIM (Magic Internet Money) stablecoin that are included in the overall ecosystem.
But what is actually a Spell token? Is it worth investing in SPELL? And what are its price predictions for 2022-2030? We're happy to inform you that our guide will give the answers to all of those questions – just read carefully, and let's get to the point!
What is a Spell token?
Let's start with the simplest question – what is actually SPELL?
You've probably heard about the Abracadabra.money – a DeFi lending platform that has two tokens. The first one is precisely SPELL – a management token, and the second one is MIM – a stablecoin, which is linked to the US dollar and is intended to issue credits for users.
Users are able to deposit such tokens as yvUSDT and yvUSDC as collateral for a MIM loan on Abracadabra.money. They can get yvUSDT and yvUSDC by depositing USDT and USDC stablecoins into investor pools on the Yearn Finance DeFi platform.
According to the Abracadabra.money official website, the main function of SPELL is staking on the platform with returns in sSPELL tokens. The sSPELL tokens allow holders to vote on the platform and gain a percentage on MIM (Abracadabra.money). According to the company, 75% of the interest fees go to purchase SPELL to reward sSPELL holders.
The maximum SPELL's supply is 210 billion tokens. 30% of tokens are distributed to team members and 63% are used to incentivize farming in liquidity pools. The remaining 7% of the Spell token has been distributed through an initial decentralized offering on the Uniswap and SushiSwap exchanges.
Besides, there is an annual halving period of ten years for the Spell token. CoinMarketCap reports that currently, the number of Spell tokens in circulation exceeds 81.9 billion and the total supply is 103.2 billion.
Is Spell token worth investing?
As we've mentioned above, the Spell token is a native token of the DeFi lending platform Abracadabra.money. Since SPELL hit an all-time closing high in November 2021, its price action has been bearish. So, actually, it's all up to you – if the circumstances, as well as your risk tolerance, allow you to add the Spell token to your portfolio, you can do it. However, before trading SPELL, we recommend you assess the level of risk you're ready to take and learn all the critical information (for instance, the token's statistics) in advance anyway.
Spell token price prediction for 2022
Now, let's speak about the Spell token predictions for 2022, as well as for some following years.
The Coin Codex's (an algorithmic forecasting service; other similar platforms are Digital Coin, Price Prediction, Wallet Investor, etc.) forecast suggests the price to rise 40% to $0.008377 in the first half of 2022. The platform notes the technical indicators give SPELL "Bearish" signals, while the Fear & Greed Index shows "Extreme Fear."
Here's what else Coin Codex says about that:
"Based on our outlook on the Spell token, right now, it's quite a bad time to buy it."
Spell token price prediction for 2025
The Digital Coin, in turn, predicts the average price of the Spell token to be $0.008 in 2022. In addition, according to the service, the SPELL's price will exceed $0.12 by 2025.
Spell token price prediction for 2030
If we speak about the SPELL prediction for 2030, the situation is the following: according to all the algorithmic forecasting services – Wallet Investor, Digital Coin, and Price Prediction – they expect to see the Spell token reach $0.1 by 2030 – in their opinion, the coin has potential for gains.
Please, keep in mind one essential thing: analysts can and often do make mistakes in their forecasts. The SPELL's price predictions are based on fundamental and technical analysis of the past data, which doesn't guarantee their reliability or future profits.
How to exchange Spell token
Looking for a decentralized exchange to make a SPELL swap? If so, we've got some great news for you – our Droidex aggregator provides its users with the most affordable rates across the major decentralized exchanges with top trading efficiency.
If you're going to exchange your Spell tokens through Droidex, use our small step-by-step guide below – it'll help you avoid any mistakes and get things right on the first try. Just follow all the instructions carefully, and your transaction will be definitely completed successfully.
1. First of all, you need to visit Droidex's official website, and click "Start Swap".
2. After that, if you want to swap SPELL, select Fantom blockchain. 
3. Once you've chosen Ethereum, select tokens – for example, SPELL and CRV.
4. Enter the number of tokens – let it be 700. Then, press "Connect Wallet".
5. Next, connect the wallet – for instance, MetaMask.
6. When you've connected the wallet, click "Swap".
7. Finally, tap "Confirm Swap".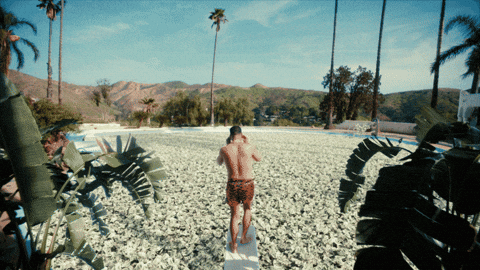 8. Congratulations! Get your tokens!
Conclusion
Now, thanks to our article, you know everything you need to know about the Spell token: what it is, whether it's worth investing in SPELL, and what we can expect from this token in the future. If you're planning, let's say, to invest in SPELL, but not sure your knowledge is enough, just bear in mind that you can always get back to our guide and brush up on all the crucial information to reach success. Thank you for reading!